C'est quoi Face It ? C'est un soin inspiré du rituel ancestral KOBIDO qui combine diverses techniques telles que le massage liftant, le massage myofacial, le drainage lymphatique et l'acupressure. Cela détend les tissus, libère les tensions accumulées, assouplit les fascias et améliore l'élasticité des muscles. La peau devient plus élastique, débarrassée des toxines et nourrie grâce à l'amélioration de la circulation sanguine. En résultat, vous obtenez un effet lifting naturel anti-âge, un adoucissement des ridules, un ovale du visage amélioré ainsi qu'un teint radieux et apaisé. Ce massage englobe les muscles du visage, du cou et du décolleté, et procure non seulement un effet liftant, mais aussi un effet anti-stress.
Let's face it ! Nous ne pouvons ni revenir en arrière ni arrêter le temps et les changements qui surviennent sur notre visage. Cependant, nous pouvons les atténuer et les ralentir afin d'obtenir un visage détendu et beau à tout âge, un visage intemporel.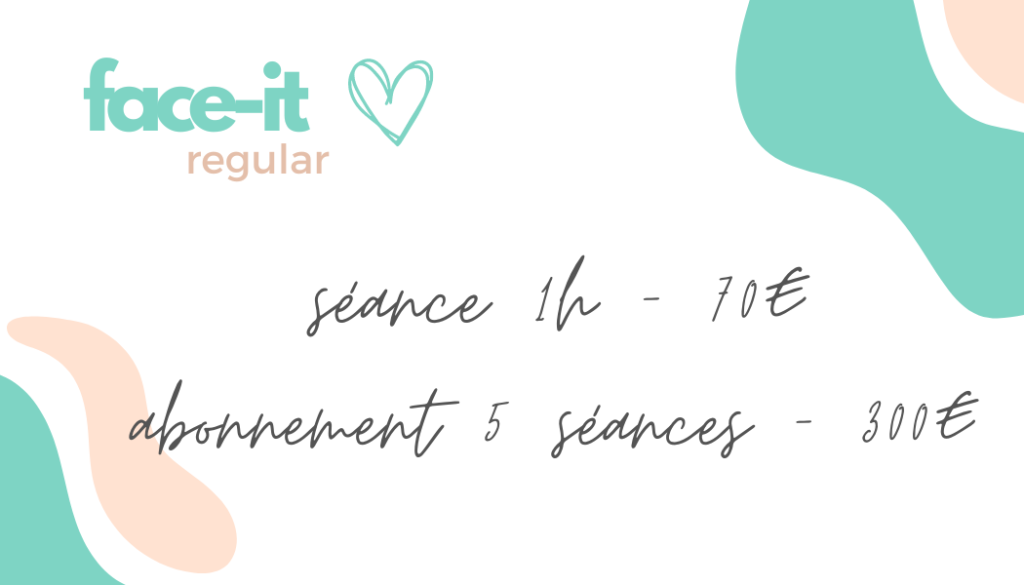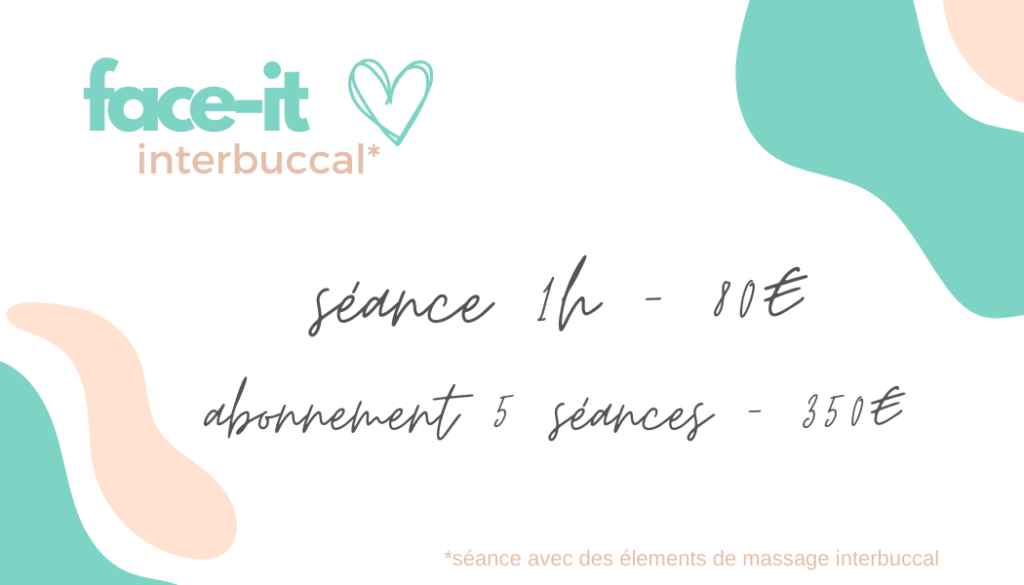 Contraindications
Couperose,rosacée, acné dans la stade actif ;
Bouton de fièvre;
État grippal;
Inflammation du nerf facial;
Implants à long terme dans la zone du visage ;
Injections de la toxine botulique ;
Traumatismes crâniens et opérations au cours du dernier semestre de l'année ;
Fils tenseurs ou mésofils ;
Maladies du système lymphatique ;
Cancer;
Maladies thyroïdiennes;
pour massage interbuccal: Prothèses, implantation, extraction dentaire et dentisterie orthopédique au cours des 6 derniers mois ;
pour massage interbuccal: Maladies infectieuses de la cavité buccale ;
What is Face It? It's a treatment inspired by the ancestral KOBIDO ritual that combines various techniques such as lifting massage, myofacial massage, lymphatic drainage and acupressure. This relaxes the tissues, releasing accumulated tension, softening the fascia and improving muscle elasticity. The skin becomes more elastic, cleansed of toxins and nourished thanks to improved blood circulation. The result is a natural anti-ageing lifting effect, softening of fine lines, improved facial contours and a radiant, soothed complexion. This massage encompasses the muscles of the face, neck and décolleté, providing not only a lifting effect, but also an anti-stress effect.
Let's face it ! We can't turn back the clock or stop time and the changes that occur to our face. However, we can reduce and slow them down to achieve a relaxed and beautiful face at any age, a timeless face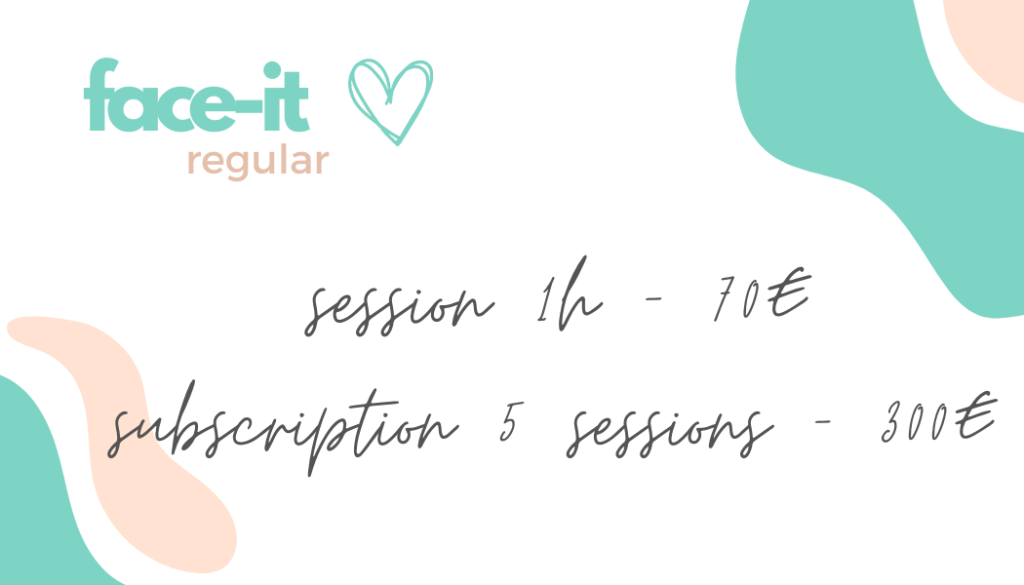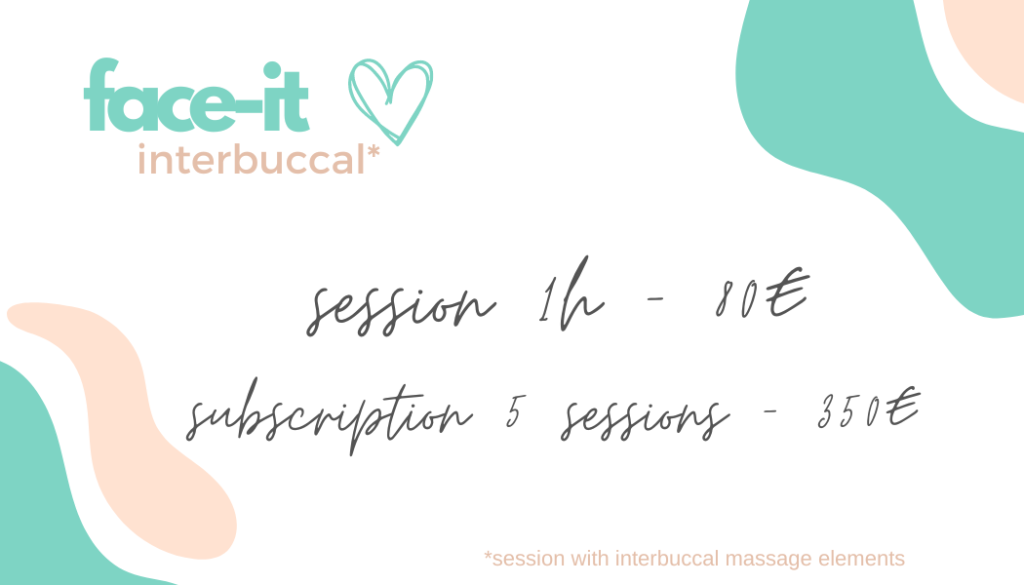 Contraindications
Couperose, rosacea, acne in the active stage;
Cold sores;
Flu-like condition;
Inflammation of the facial nerve;
Long-term implants in the facial area;
Botulinum toxin injections;
Head injuries and operations in the last six months of the year;
Tensor threads or mesofilaments;
Diseases of the lymphatic system;
Cancer
Thyroid diseases
for interbuccal massage: Prostheses, dental implants, dental extractions and orthopaedic dentistry in the last 6 months;
for interbuccal massage: infectious diseases of the oral cavity;