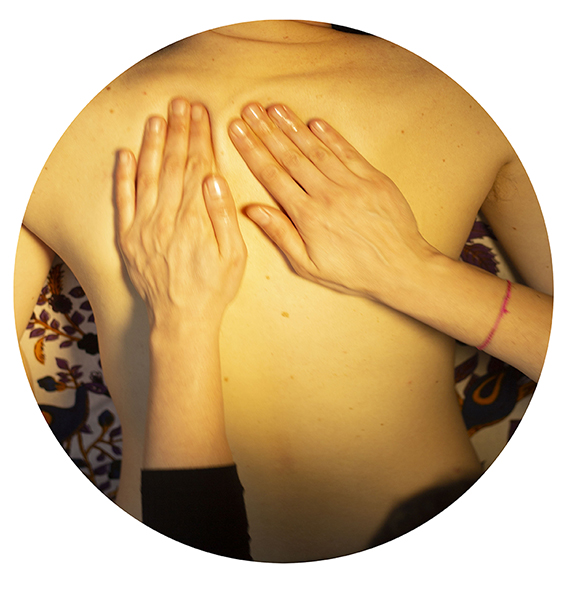 Massage ayurvédique à l'huile chaude – 70€ ( +/- 1h )
5 séances 325€
Le massage ayurvédique à l'huile est un massage de bien-être connu pour ses vertus préventives et sa faculté à favoriser la répartition de l'énergie dans tout le corps. Il ne s'agit pas uniquement d'un massage qui tonifie et relaxe le corps mais il s'agit d'un véritable travail énergétique qui permet au corps et à l'esprit de retrouver son intégrité. Dans tous les traités médicaux ayurvédiques, le massage apparaît non seulement en tant que thérapie corporelle, mais surtout en tant que pratique d'hygiène de vie au quotidien.
Ayurvedic oil massage is a wellness massage known for its preventive virtues and its ability to promote the distribution of energy throughout the body. It's not just a massage that tones and relaxes the body; it's a real work of energy that allows the body and mind to regain their integrity. In all Ayurvedic medical treatises, massage appears not only as a body therapy, but above all as a daily lifestyle practice.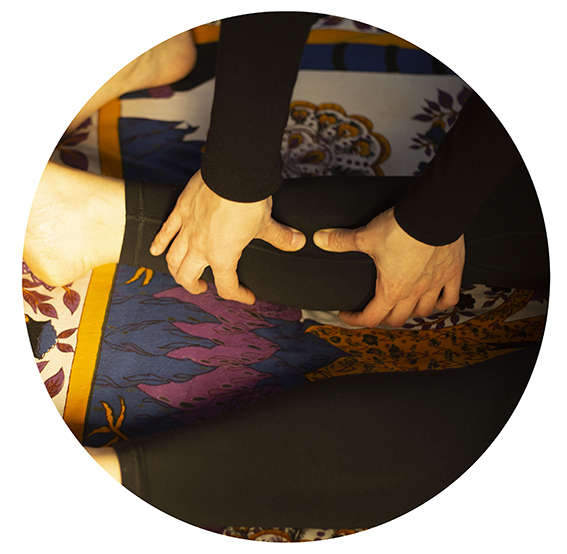 Thaï massage – 60€ ( +/- 1h )
5 séances – 275€
---
Le Thai massage est une technique qui combine yoga, étirements, méditation avec acupression, mouvement et réflexologie. Le Massage Thaïlandais se pratique au sol, habillé et sans huile. Sa spécificité par rapport aux autres massages est d'exercer des pressions et des étirements.
Thai massage is a technique that combines yoga, stretching, meditation with acupressure, movement and reflexology. Thai massage is performed on the floor, clothed and without oil. What sets it apart from other massages is the use of pressure and stretching.
---
---
---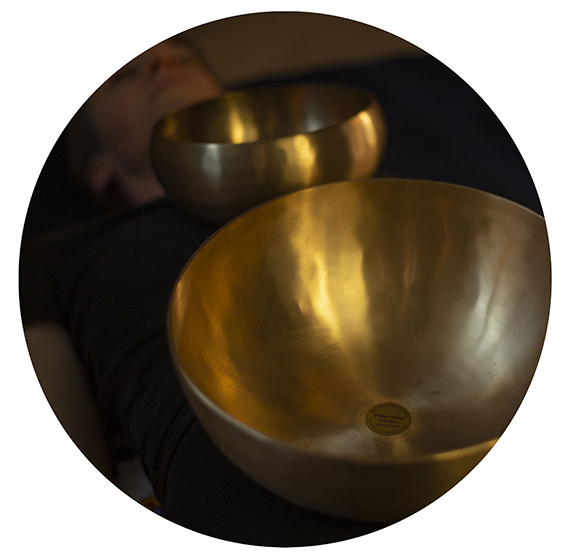 Massage aux bols tibétains – 60€ ( +/- 1h )
5 séances – 275€
---
Le massage sonore aux bols chantants. Créer une harmonie dans le corps par le son et les vibrations des bols tibétains. Un massage qui se base sur les connaissances ancestrales de la guérison venant de l'Inde, du Népal et du Tibet. C'est un massage d'harmonisation très doux qui se pratique habillé avec plusieurs bols posés sur le corps.Il agit de manière globale sur le corps, l'âme et l'esprit.
Sound massage with singing bowls. Creating harmony in the body through the sound and vibrations of Tibetan bowls. This massage is based on ancestral healing knowledge from India, Nepal and Tibet. It is a very gentle harmonising massage that is performed while dressed, with several bowls placed on the body, and has a global effect on the body, mind and spirit.
---